Governor Andy Beshear Selected Communicator of the Year by Thoroughbred Public Relations Group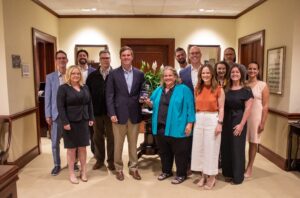 (LEXINGTON, KY) June 22, 2021 — The Thoroughbred Chapter of the Public Relations Society of America (PRSA) announces the winner of its annual Communicator of the Year award goes to Governor Andy Beshear and Team Kentucky.
The award is bestowed on the Governor and his team for the work they did to communicate with the people of Kentucky during the COVID 19 pandemic crisis in the calendar year 2020.   The award goes to a person or group who does not work as a public relations professional, but exemplifies excellent communications of their message to a variety of audiences. The selection is made by the board of directors of the Thoroughbred Chapter of PRSA located in Lexington.
"2020 was a year of extraordinary challenges, however Governor Andy Beshear, Dr. Steven Stack, and Virginia Moore worked tirelessly to lead Team Kentucky through the COVID-19 pandemic," said Ryan Worthen, president of the Public Relations Society of America Thoroughbred Chapter. "The Governor's daily press conferences and frequent updates informed and educated Kentuckians, and his caring and compassionate communication provided peace of mind to many in a time of great uncertainty."
This is the 24th year the Thoroughbred Chapter has selected a Communicator of the Year.  Other recipients include form UK women's basketball coach Matthew Mitchell, Catholic Action Center director Ginny Ramsey, former UK president Dr. Lee Todd, and former EKU president Doug Whitlock. Former Governor Steve Beshear was the honoree in 2015.
Individual and company awards were also presented. Each entry was judged by members of a sister PRSA chapter and could receive either a Win (First), Place (Second) or Show (Third) designation.
Award recipients include:
Tina Bryson, Assistant Director of Communications, Christian Appalachian Project
One Win (Kentucky Education Television PSAs), Two Place certificates and two Show certificates.
Bethany Langdon, Corporate Director of Marketing & Communications, New Vista
Two Wins (New Vista News – Social Media: See The Good), One Show certificate.
Holly Weimers, Communications Director, UK Ag Equine Programs
Two Wins (UK Equine Weekly – Equine Science Newsletter).
Brittney Kinison, Director of Marketing & Communications, Frontier Nursing University
One Win (FNU Quarterly Newsletter), One Place certificate & One Show certificate.
Todd Wold, Professor/Sponsor of Communication Students, Asbury University
One Win (2020 Highbridge Film Festival – Won by student group)
Mackenzie Davis, PR & Creative Services Coordinator, Wiser Strategies
Two Place certificates.
Ashley Tabb, Publications Production Manager, UK Health Care
One Place certificate.
Beth Goins, Director of Marketing Communications, UK College of Education
One Place certificate.
Kristi Middleton, Chief External Affairs Officer, EKU Communications & Brand Management
One Show certificate.
"On behalf of the chapter's board of directors, we applaud the excellent work done by public relations and communications professionals throughout central Kentucky," Worthen said.
See the Governor's acceptance video here.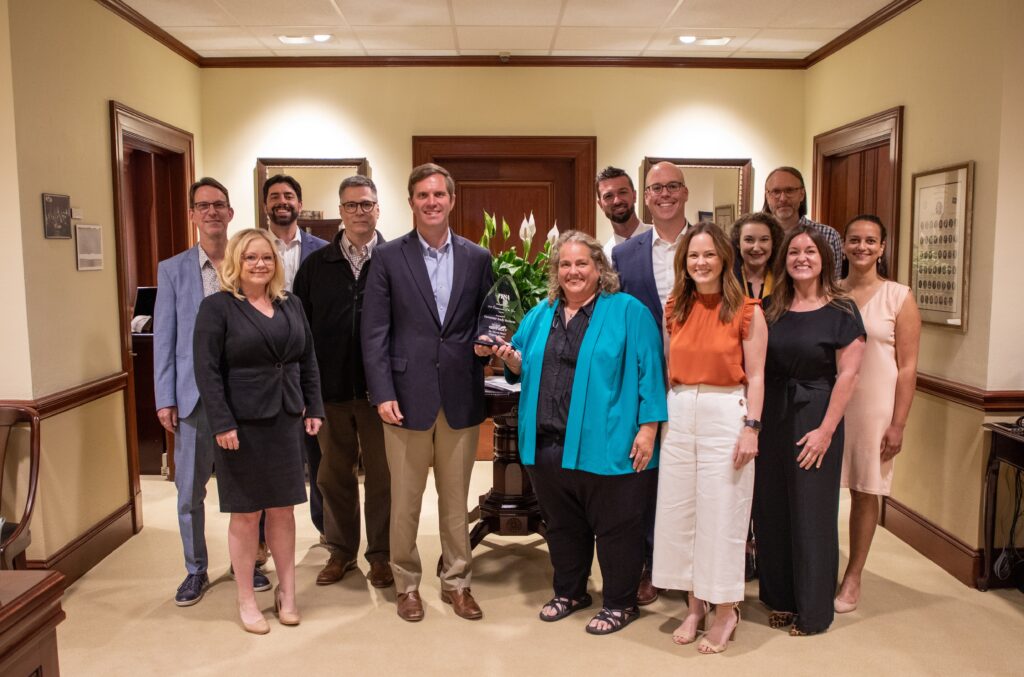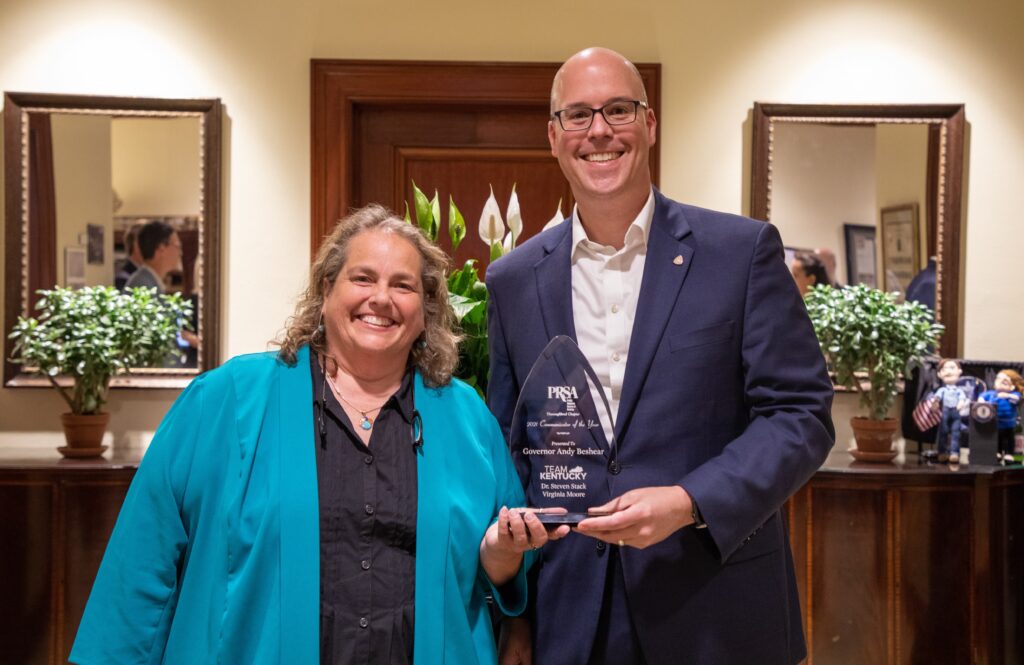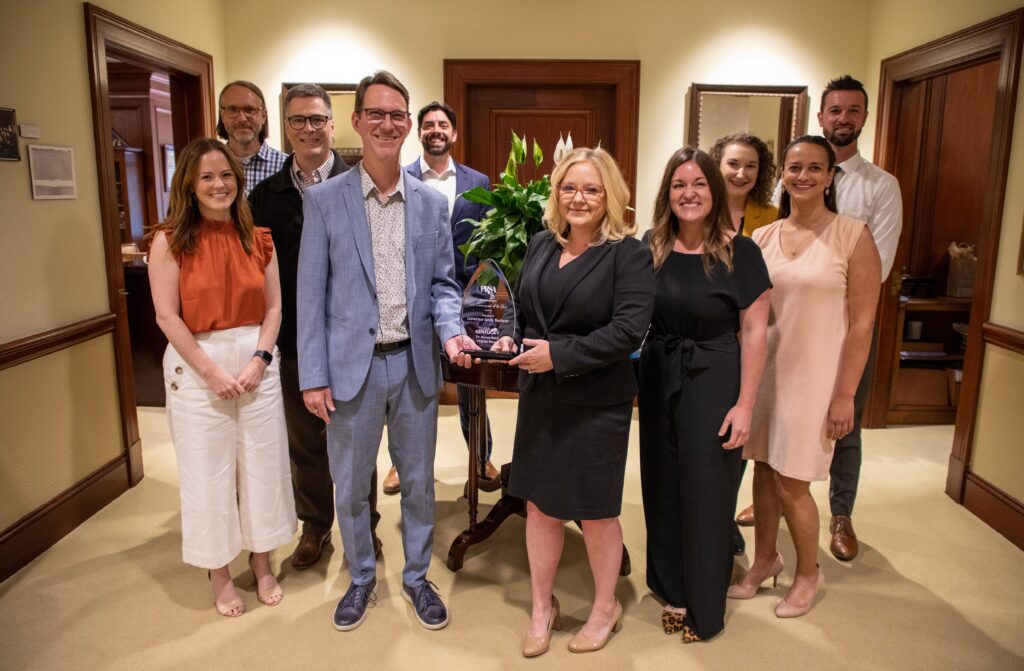 ###