Social Media and Communications Manager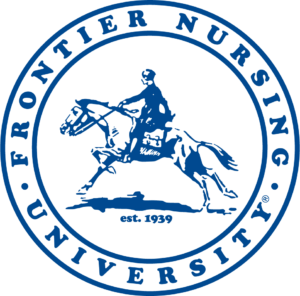 Learn More
I. Statement of Purpose
The goal of the Multimedia Communications Specialist is to create and share compelling and dynamic content that will build and sustain awareness of Frontier Nursing University's mission and educational programs using key social media and multimedia platforms. The Multimedia Communications Specialist will work collaboratively with colleagues from across the organization to promote the goals, messages, image and awareness of the university while promoting social media best practices within the organization. This position is charged with the development, implementation and monitoring of social media and multimedia campaigns across a number of platforms and will create, gather, manage and distribute content for electronic publications, social media and blogs.
II. Major Responsibilities/Functions
Responsible for creating, managing and distributing powerful and relevant social media content through Facebook, Twitter, YouTube, LinkedIn, Instagram, the FNU blog and various other platforms while supporting FNU's strategic communication needs. This content includes but is not limited to industry content, news and feature stories in video, print and web formats.
Create graphics and videos and assist with development of various other media materials to contribute to marketing library for use across internal and external platforms.
Lead the development, execution and measurement plan with metrics of fan engagement strategies for social media marketing and advertising campaigns, including third party vendor campaigns.
Engage industry contacts, national media outlets and their journalists to cultivate leads and expand online community. Monitor, listen and respond to users on all platforms.
Oversee design and ensure brand consistency on all online social platforms.
Monitor trends in social media tools, applications, design and strategy and analyze competitors, industry and target audiences to identify threats and opportunities.
Monitor effective benchmarks (best practices) for measuring the impact of social media campaigns.
Serve as member or co-chair of standing FNU committees and work groups as assigned/needed.
Creates and coordinates unit-wide social communications calendar, with a focus on content for social channels and internal communications.
Work with various units across the university to develop multimedia communications plans for special events and projects.
Serves as university representative for in-person recruiting or brand awareness events as needed.
III. Qualifications
Bachelor's Degree minimum
3-5 years work experience in higher education or related field
Excellent written and verbal communication skills
Proficient knowledge of leveraging social media technologies such as Facebook, Twitter, YouTube, blogs, and working knowledge of web analytics software. Proficiency in using personal computer and various office software packages including word processing, spreadsheet, presentation, calendaring, and email management.
IV. Reporting Relations
This position reports directly to the Director of Marketing and Communications.
Learn More